Our specialists are the heart of each SUP 'n' Surf retreat. Aiming to provide guests with the most rewarding and personalized coaching experience in an unforgettable setting.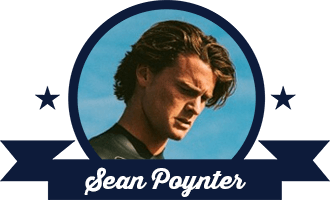 Co-Lead Instructor
Sean Poynter was born in Ohio, but raised in Florida with the dream of becoming a professional surfer. Sean became a sponsored international surfer for Volcom among a handful of other brands. He then transitioned into SUP in 2010. Sean is now a two-time ISA SUP Surfing Gold Medalist, top competitor on the APP World Tour, host of numerous SUP clinics, and creator of the online "SUP Surf Tips" series. A World Champion known for his progressive wave-riding techniques and professionalism, Sean is regarded as one of SUP's elite global ambassadors. Sean's home away from home is beautiful Punta Mita, Mexico where he loves to share waves and his expert knowledge with retreat guests of all skill levels.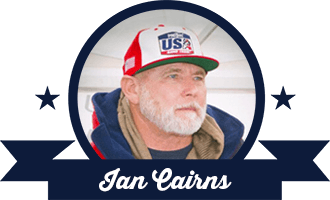 Co-Lead Instructor
Ian Cairns is a living legend in the surf world and is one of the most accomplished and sought-after surf and SUP coaches. Ian, also known as Kanga is originally from Kew, Australia, but currently resides in California where he took a strong liking to SUP and quickly recognized the potential of the sport. With over 30 years of coaching experience, Ian has worked with current World Surf League and APP World Tour athletes to past and current world surf and SUP champions. At our retreats, Ian focuses on how to read the surf lineup to find the best waves, paddling strategies in the lineup to take optimal advantage of the waves, and performance techniques to improve SUP surfing ability.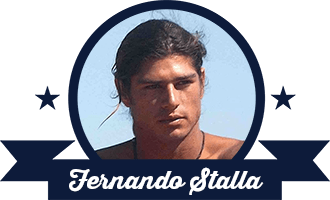 Instructor
Born in Fiji, raised in Costa Rica and Mexico, Fernando Stalla is a natural ocean enthusiast and talented surfer. In 2010, Fernando began his professional SUP career and quickly became recognized as one of the world's best, winning titles such as 7 x National Mexican Champion, 2 x WPA SUP World Championships Champion and 3rd Place at ISA World SUP and Paddleboard Championships for Distance Race. He's also a sponsored and avid spearfisherman. Fernando's stoic and friendly demeanor, complete with his water antics makes him a well-rounded waterman and instructor.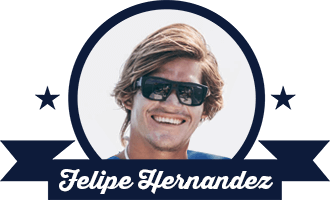 Instructor
Felipe Hernández, also known as Bodoque, was born in Sayulita, Mexico and grew up surfing. Felipe inevitably became one of Mexico's top SUP surfers. In 2015, during the ISA SUP and Paddleboard World Championships, Felipe achieved 3rd Place receiving the Bronze Medal in SUP Surfing. Felipe proved that he was not only one of the best in Mexico, but one of the best in the world. Felipe's aggressive and progressive style of surfing mixed with his fun-loving nature and advanced knowledge of SUP surfing makes him an excellent instructor and great addition to the team.